1 Day Grand Canyon West Bus Tour with Helicopter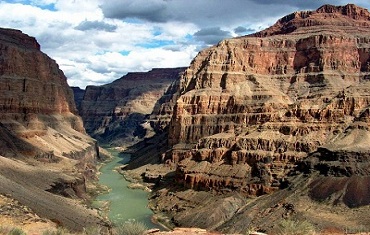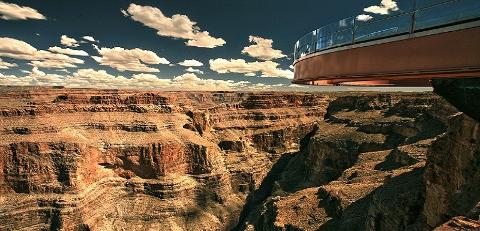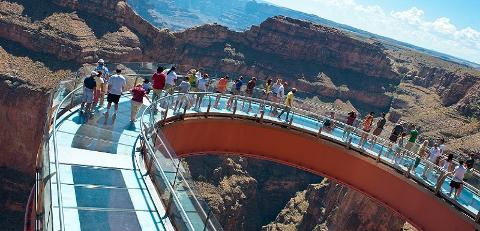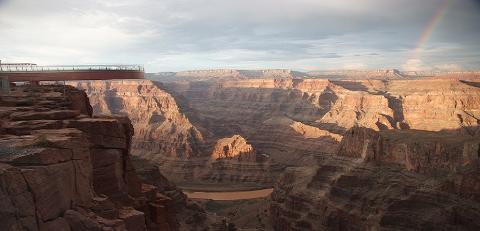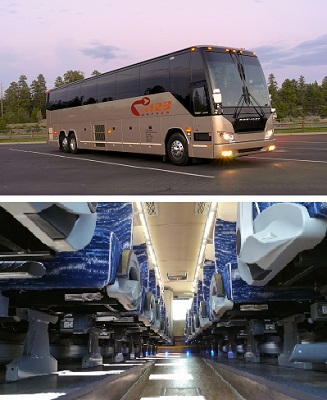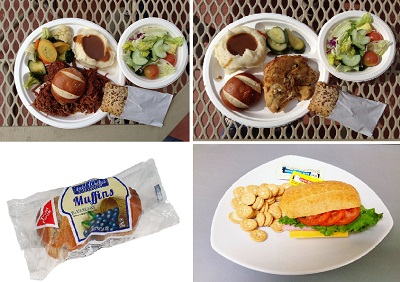 Duration: 10 Hours (approx.)
Location: Arizona
Product code: PXXV9H
Tour Packages are available now:
Freesale: Cut off 48hrs (Time in Las Vegas)
Within 48hrs on request only
Bus Tour Admission only:
This exclusive popular tour enables you to experience through the eyes of its inhabitants, the Hualapai Indians, the raw beauty Canyon! Travel across the newly built Hoover Dam Bridge and through the rugged desert wilderness en route to America's most spectacular natural wonder, the Grand Canyon. This tour takes you off the main highways through 21 miles of one of the world's largest and oldest Joshua Tree Forests. Enjoy views of high cliffs and canyon walls as you wind your way through this vast desert before arriving at the Hualapai Indian Reservation.
There are free shuttle buses to and from all attractions inside Grand Canyon west rim, usually in every 15 minutes or so.

Skywalk:
Experience an attraction like no other, the newly-constructed Skywalk bridge. This breathtaking wonder is an adventure in itself that will take you 70 feet from Eagle Point rim on an open-air glass walkway, more than 4000 feet above the canyon floor.

Built by the Hualapai Tribe at the Canyon's West Rim, the Skywalk provides a stunning new perspective, allowing a 720-degree view of one of nature's most fantastic displays.

Helicopter & Boat:
Begin your adventure aboard our luxury motor coach, travel over the newly built Hoover Dam Bypass. Enjoy views of the rugged desert wildness enrooted to one of the natural wonders, the Grand Canyon. Then climb aboard our million-dollar helicopter with forward facing seats with large vista windows! Get ready to be amazed at the gigantic canyon walls as you descend 4,000 feet to the canyon floor.

Board your pontoon boat for the ride down the Colorado River. Following your ascent back to the canyon "Rim" above, where you will be taken by shuttle to your next stop. Enjoy your complimentary meal served at "Guano Point", after feel free to walk to the edge of the rim to see more amazing views. Then move on to Eagle's Point where you will have the option to purchase the "Skywalk Tickets" or simply explore the Indian Village. Don't forget to watch the Native dances and shows. Don't forget to pick-up your handcrafted jewelry and so much more.
The helicopter flight time is about 12 minutes, and the boat is about 10 minutes. A helicopter can take 5-6 guests depending on the weight.
*All the images above are used for reference only.
Tour Facts
Departure: Daily (Except Dec. 31)
Hotel Pick-up Time: around 5am--6am (Hotel pick up time will change depending on season).
Duration: Approximately 12 hours (Hotel to Hotel)
Tour price includes: Round-trip Transportation, Grand Canyon West Admission, a piece of pastry, a bottle of water and all Taxes.
Tour price excludes: Gratuity for the tour guide and driver ($8 per person), third party tours, souvenir or snacks.
Tour Languages: Bilingual (Chinese & English)
Pick up location:
5:45am: Excalibur Hotel: Rear Rotunda Tour Lobby
6:00am: Bally's Hotel: North Door
6:10am: Treasure Island Hotel: Bus Pick Up Area
6:20am: Circus Circus Hotel: Front Entrance
6:30am :Golden Nugget Hotel: 1st Street & Bridger
Child Rate: Lap child under 2 years is free; child 2 years older same rate as the adult.

Remarks:
1.Suggest to bring extra water
2.Sun Protection Recommended: Sunscreen, chapstick, sunglasses, hat, scarf, etc.
3.Suggest to wear comfortable outdoor clothing and walking shoes
4.Bring Motion Sickness Medication, if necessary
5.Your cell phone may not have signal in some areas
6.If you plan to have a night tour or show for the same day after the tour, please leave enough time for each activity. The tour duration may be changed or extended depending on weather, traffic conditions or Acts of God, CHD Inc. will not be responsible for missing a show, tour or flight.
7. No suitcases or oversized backpacks allowed due to security at Hoover Dam.
8. Gratuity is not included. ($8 per person, which requires on-site payment)

Itinerary (the schedule is for reference only):
5:45 AM: Pick up guests at the hotel
9:00 AM: Arrives and visit the Grand Canyon west rim. Tickets with lunch will be taking inside west rim.
13:00 PM: Return to Las Vegas
15:00 PM: The Hoover dam visit for about 15 minutes (oversee)
17:00 PM: Arrives at the hotel