Grand Canyon West Full Day Bus Tour with Helicopter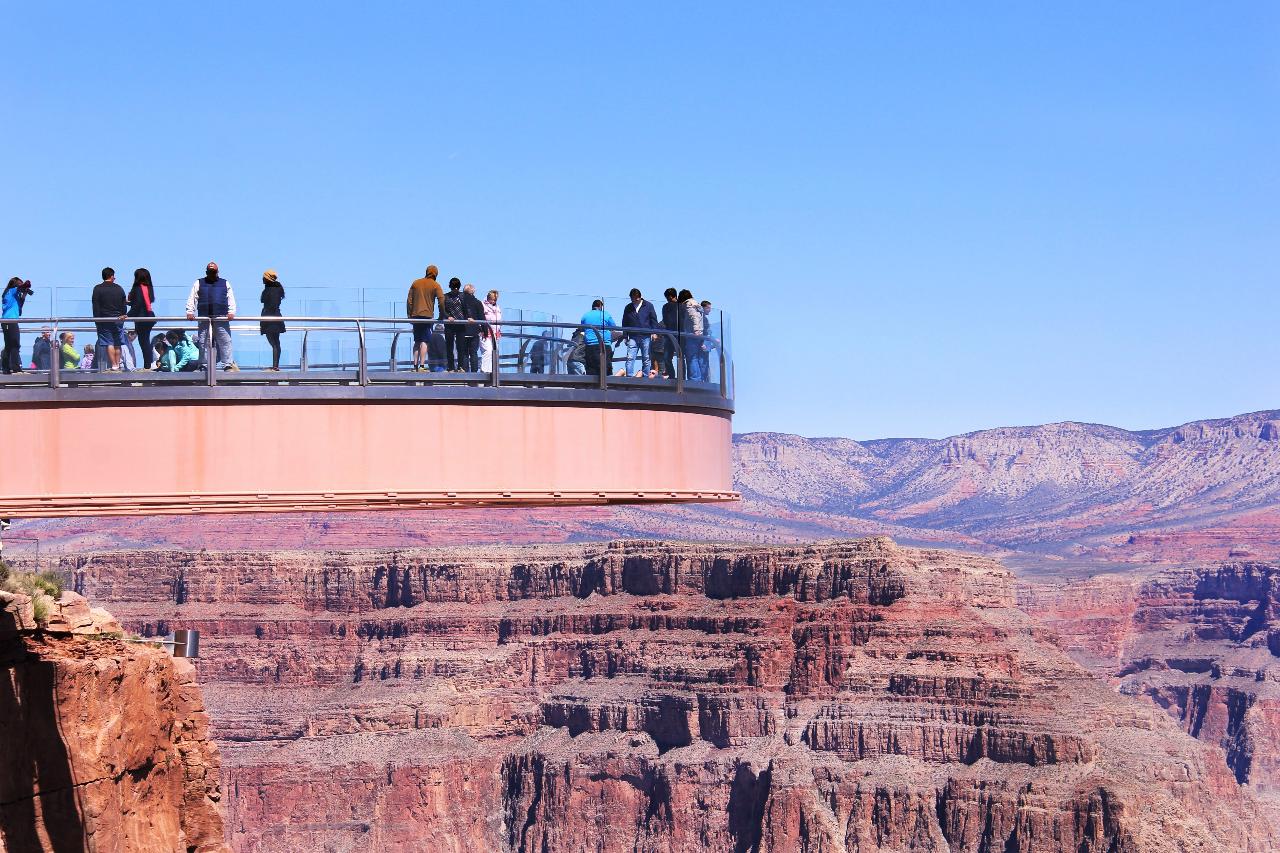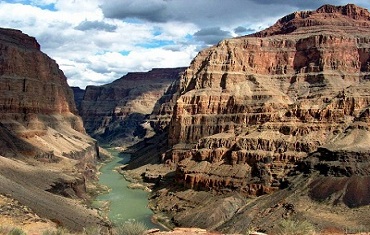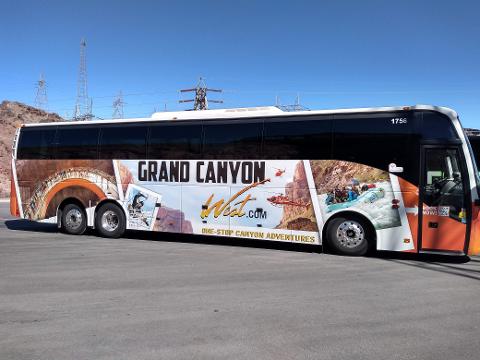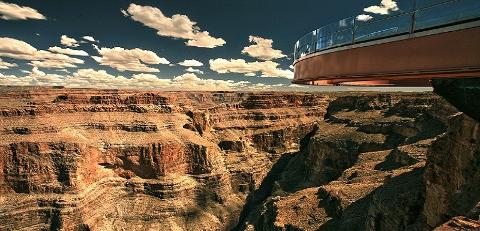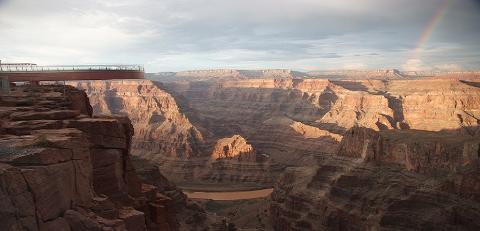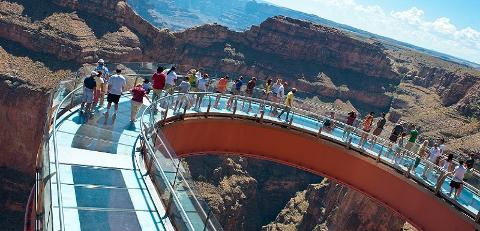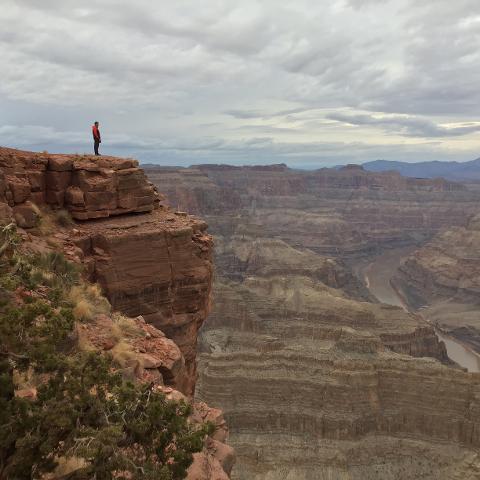 Duration: 10 Hours (approx.)
Location: Arizona
Product code: BCGWRAD-HELI
You will enjoy your luxury coach ride taking you to witness America's
most spectacular natural wonder, The Grand Canyon. You will never
forget the stunning views and natural beauty. You will also experience
the region through the eyes of its inhabitants, the Hualapai Indians,
and learn more of their history, dwellings and culture. This tour takes
you off the main highways through 21 miles of one of the world's
largest and oldest Joshua Tree Forests. Enjoy views of high cliffs and
canyon walls as you wind your way through this vast desert before
arriving at the Hualapai Indian Reservation. Within the Grand Canyon
West Rim region, there are free shuttle buses to and from all
attractions usually in every 15 minutes.

Fly
in a million-dollar helicopter with forward facing seats with large
vista windows! Get ready to be amazed at the gigantic canyon walls as
you descend 4,000 feet to the canyon floor.
Board your pontoon
boat for the ride on the famous Colorado River. Following your ascent
back to the canyon "Rim" above, where you will be taken by shuttle to
your next stop. Enjoy your complimentary meal served at "Guano Point",
after feel free to stroll along the edge of the rim to see more amazing
views. Then move on to Eagle's Point where you will have the option to
purchase the "Skywalk Tickets" or simply explore the Indian Village, and
watch the Native dances and shows. You will enjoy shopping for
handcrafted jewelry and artistic treasures. The helicopter flight
time is about 12 minutes, and the boat is about 10 minutes. A helicopter
can take 5-6 guests depending on the weight.
Skywalk
You may choose to add a walk
on glass as you "float" above the canyon! Experience an attraction like no other, the unique Skywalk bridge. This breathtaking wonder is an adventure unto itself that will take you 70 feet from Eagle Point rim on an open-air glass walkway, more than 4000 feet above the canyon floor.
This is an experience you will always remember. Built by the Hualapai Tribe at the Canyon's West Rim, the Skywalk provides a stunning new
perspective, allowing a 720-degree view of one of nature's most
fantastic displays.
Your Transportation
Travel in style and safety on the region's most modern premier bus fleet. All vehicles are luxuriously appointed with modern amenities. Vehicle sizes range from 12-seater Mercedes Sprinters to 60-seater super coaches manufactured by Volvo and Prevost.
We know that safety is the most important part of the journey, which is why we have fully trained, experienced and 100% compliant drivers. We maintain complete and current DOT certification, with full licensing and insurance. Our team of expertly trained operational specialists and well-qualified mechanics keeps everything in excellent condition.