Grand Canyon West Rim Day Tour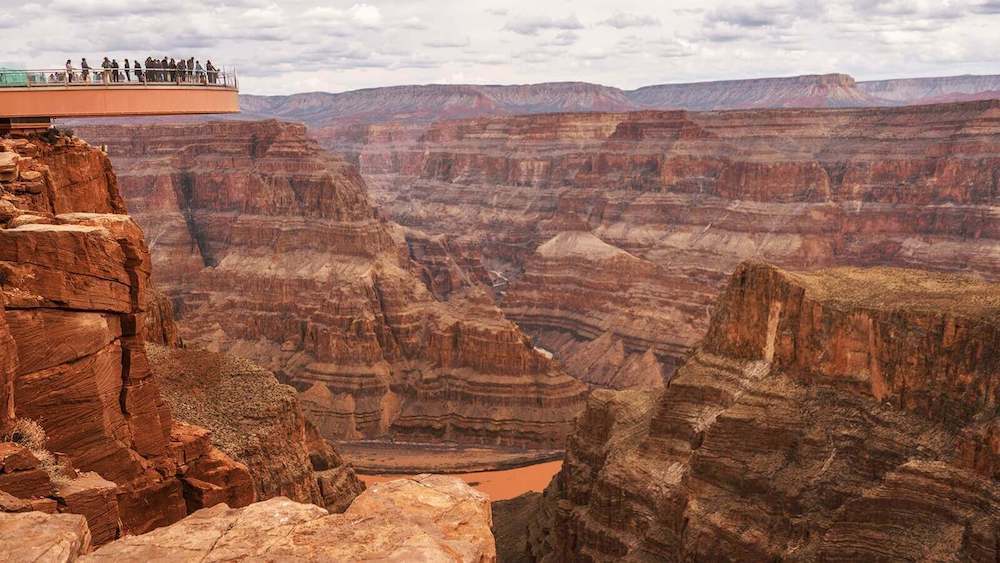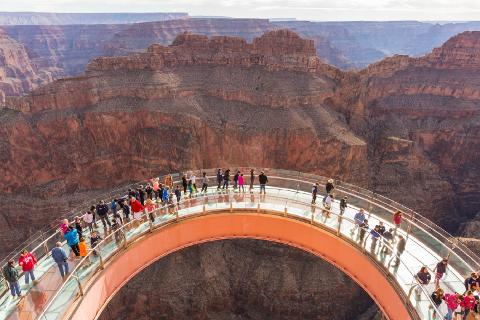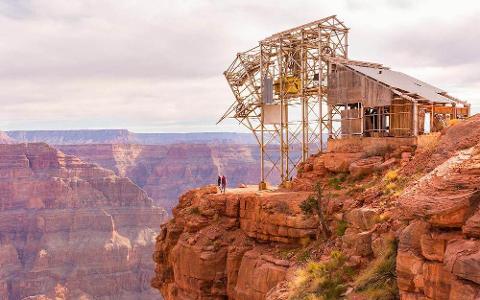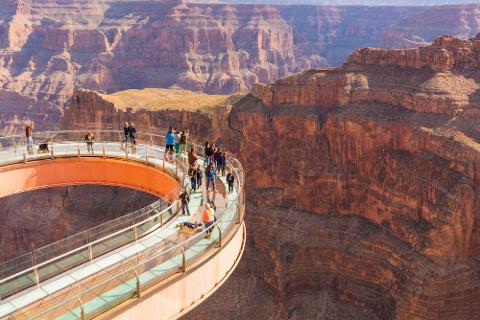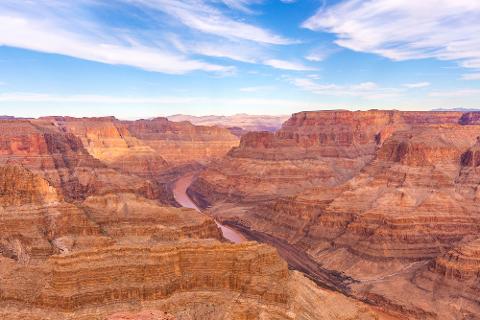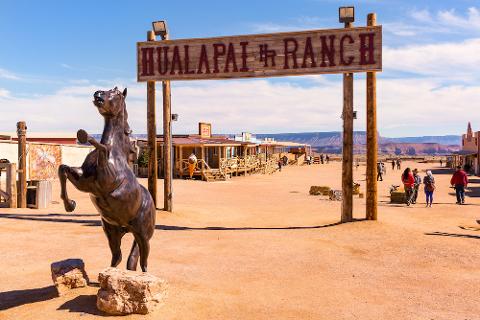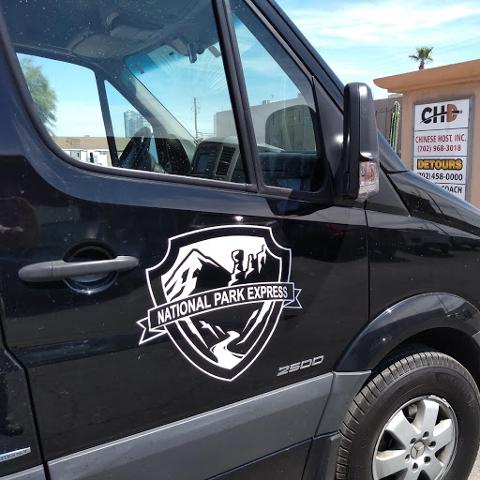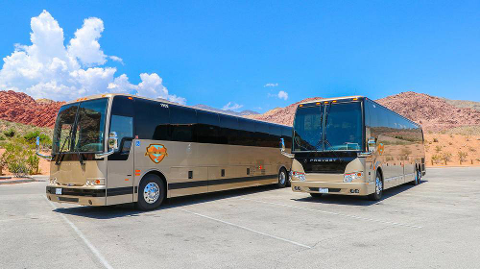 Duration: 9 Hours (approx.)
Location: Peach Springs, Arizona
Product code: GCWest Day Tour

Eagle Point
The cliffs of the Grand Canyon West Rim can be likened to wood chopping, but elevated to a terraforming scale. You can almost make out where the axe falls from the gash-like swaths of seemingly bottomless valley. The most prominent of such is eagle-shaped and how Eagle Point came to be named. According to traditional Hualapai oral legend, the ancient locals lived in the valley totally unaware of the impending flash flood. The Great Creator then sent a divine eagle to warn them of the flood, and the messenger perched atop the cliff and merged with the rock into the form it is today. Another interesting tidbit of information is that bald eagles are a common sight around there; it is as if they have been silently standing vigil over this land all these hundred millennia.

Guano Point
Located at a great bend in the Grand Canyon, Guano Point's summit requires a relatively long hike on loose gravel. Once it's reached however, you are treated to a 360 degree panoramic vantage point of the entire West Rim that stands on a high slope. The view overlooks the calm flow of the Colorado River deep in the North sandwiched by towering multi-layered canyon wall. Beyond even that, the river can be followed by sight into the distant cluster of mountain ranges covered by clouds with shifting color hues brought on by the sunset. All these elements combine to form a surreal dreamscape that must be seen to believe! To the East is where the aforementioned bend turns and where you get a front-seat view of the emanated overwhelming majestic sight of the canyon. It is without a doubt that this vantage point has the best view in all of the West Rim.

Sample Itinerary:

You will depart in the morning from Las Vegas, and heading across the Mojave Desert, and crossing the Colorado River high above on the Mike O'Callaghan–Pat Tillman Memorial Bridge.
Stop at the Robert L Mendenhall Scenic Overlook with beautiful views Lake Mead, the unique desert lake and landscape, created by the construction of Hoover Dam along the Colorado River.
Arrive at Grand Canyon West, located within the Hualapai Reservation, arriving approximately 2 ½ hours after departing from Las Vegas.
Taking advantage of the shuttle system available, you will approximately 3 hours to explore the main areas of the West Rim.
There will be plenty of time and opportunity to explore the local favorites such as Hualapai Ranch, Eagle Point, and Guano Point.
Depart the Grand Canyon for your return trip to Las Vegas, approximately 2 ½ hour ride to the city.
Inclusions: General admission to Grand Canyon West, round-trip transportation from select hotels, Granola Bar, bottled water
Exclusions: Optional upgrades, any personal expense, gratuity

Ask your guide about the following available upgrades while you are there:
Helicopter Landing Tour
Helicopter Air-Only Tour
Helicopter & Pontoon Boat Tour
Skywalk Viewing Platform
Grand Canyon West Zipline