Antelope Canyon Triple Crown – Antelope Canyon Upper/Lower and by Boat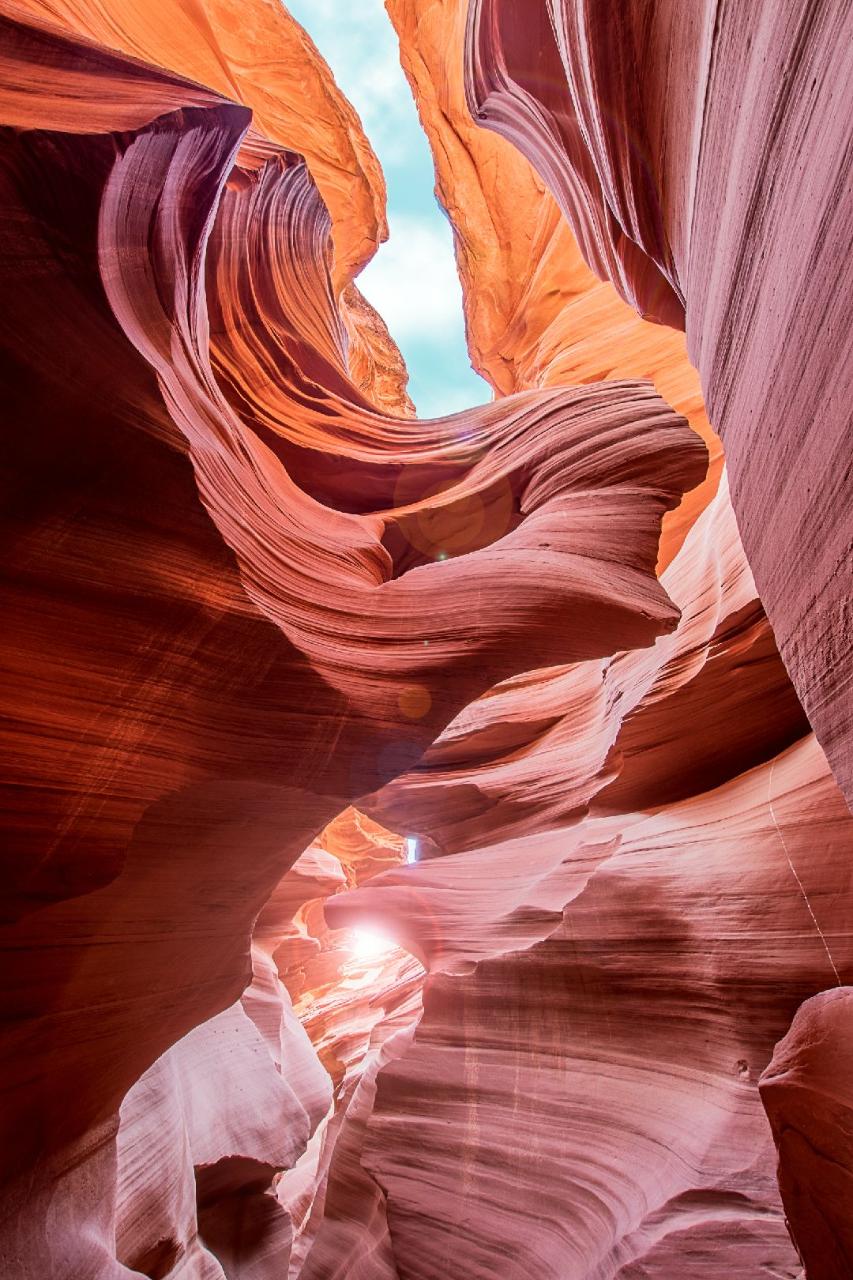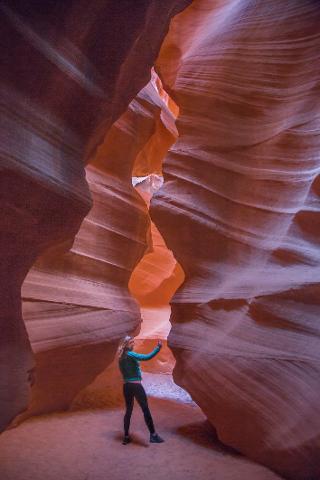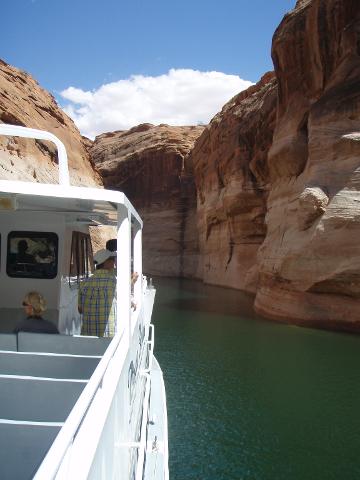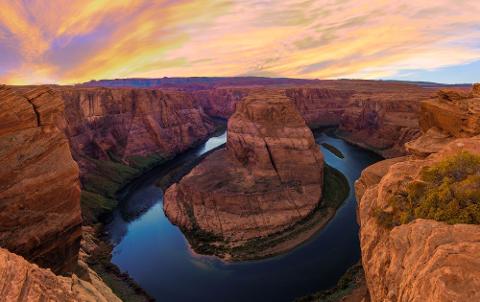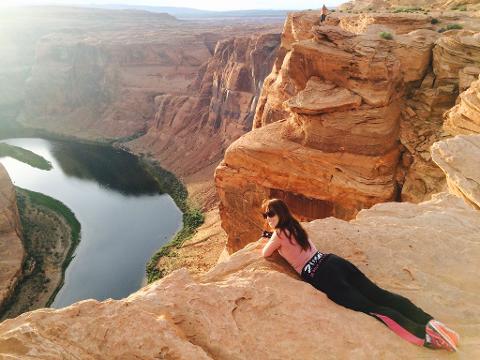 Duration: 48 Hours (approx.)
Location: Las Vegas, Nevada
Product code: PKWQP0
DAY 1 - LAS VEGAS TO PAGE/LAKE POWELL Guests begin their tour with a scenic drive to Page, Arizona from Las Vegas with views of Virgin River Gorge, Escalante/Grand Staircase National Monument and Lake Powell, from your luxury motor coach. While in Page, you will tour Lower Antelope Canyon and Horseshoe Bend Scenic Overlook. Guests will then be checked in for their Upper Antelope Canyon Tour and their Hotel accommodations for the night. Guests will be on their own for the rest of the day, with easy access to dining and the Upper Antelope Canyon tour operator within a 1-2 minute walk from the hotel in the town of Page AZ.
Tour Itinerary Day 1 6:00am Depart Las Vegas
11:00am Arrive Page
11:00am – 2:00pm - Lower Antelope Canyon and Horseshoe Bend Tour
2:00pm – 3:00pm – Check in for 3:00pm Upper Antelope Canyon Tour
5:00pm - Guests check in to Page Hotel

Antelope Canyon offers amazing photo opportunities between sculpted sandstone walls with a walkable corridor at the bottom of the canyon floor. It was formed by flash flood waters that rushed into the cracks of the Navajo sandstone along with the power of wind erosion. With the penetration of daylight through the narrow opening from the top different kinds of light reflections and colors can be seen and enjoyed. This amazing color makes this area a popular location for photographers and tourists. Both Upper and Lower Antelope Canyon will be available today.

The Lower Antelope Canyon walking tour is approximately 10 minutes from the center of Page, Arizona. Guests can drive to the parking lot for Lower Antelope Canyon and join their Navajo guided tour directly at the canyon. Guests will walk approximately 1/4 mile to the lower end of the canyon, where they will enter the canyon by a staircase with railings. Once in the canyon, guests will walk through a narrow sandstone canyon with a few ascents of staircases, moving toward the upper end of the canyon. There are numerous amazing photo opportunities and the Navajo guides will share some history and culture of the area. The tour is approximately 75 minutes in duration.
Upper Antelope Canyon begins with a 4 mile, 4 wheel drive trip up a sandy river bed to reach the entrance to the canyon. Once at the canyon, guests will walk on a flat floor, between towering sandstone walls that sometimes narrow to only a few feet. This photographer's dream is one of the most photographed slot canyons in the world. The entire Upper Antelope Canyon tour takes approximately 90 minutes, including the 4 wheel drive approach and return to town. (Note: Children under 6 are not permitted on this tour.)
Horseshoe Bend is a scenic walk to an overlook to view a special location where the Colorado River has made a 280 degree bend to form a "Horseshoe" shape of rock. Horseshoe Bend Overlook requires a 1.5 mile roundtrip (2.4 km) walk over sand and rocks. Guests will reach a 1000 foot deep canyon as they look down upon the Colorado River in the bottom of Glen Canyon.
DAY 2 - PAGE/LAKE POWELL - LAS VEGAS
Tour Itinerary 9:30am – 11:30am Antelope Canyon Boat Tour.

Guests have time for options in Page after their tour on Lake Powell.


Airplane Tour of Lake Powell and Horseshoe Bend,
Indoor Firearms Experience
Lake Swimming in Season
Glen Canyon Dam Tour.

2:30pm – Depart Page for Las Vegas or Flagstaff
7:30pm – Arrive Las Vegas 4:50pm Arrive Flagstaff

Today begins with a morning tour of Antelope Canyon on Lake Powell.


1.5 Hour Antelope Canyon Boat Tour

The Antelope Canyon Tour provides an up-close opportunity to view the narrow, colorful, and sculpted geology of the lower end of Lake Powell.
This high-walled Navajo Sandstone side-arm of Lake Powell is famous not only for its coloration, but also for its famous slot canyons.

Tour Highlights:
Glen Canyon Dam - See the second largest concrete arch dam in the United States.
Antelope Canyon - Experience the Antelope Canyon, which is over 10 miles long. You will view approximately 4 miles of the canyon wall before it narrows.
Navajo Sandstone - View towering Navajo Sandstone geologic formations with stunning red and burnt orange rocks.
Water, coffee, and lemonade are available on all cruises. No food is available for purchase on board our cruises unless otherwise stated. We recommend you bring food and drink on board with you.

NOTE: All boat tours depart from Wahweap Marina at Lake Powell Resort near Page, AZ.

Be sure to arrive in the lobby of Lake Powell Resorts 30 minutes prior to departure. Boarding begins 15 minutes prior to scheduled departure time. Individual audio sets are included with every tour and are available in English, Spanish, German, French, Italian, Mandarin and Japanese.

Cancellation Policy – 72 hours. Cancellations made less than 72 hours prior to tour departure will be charged the full tour
amount.

What To Know? FAQs What to Bring?

-The tour is given in a motor coach with a bathroom and individual power outlets for most of the tour. The tour segment between Page and Grand Canyon will be on a smaller coach.
-Lunch – Guests will choose Vegetarian or Turkey sandwich.
-There will be an English speaking tour guide. There is also a free, downloadable app that has photos, text, videos and tour narration, to give more information about today's tour.
-Children 2 and Under – Lap children, who do not need their own seat, are free.
-Page, Arizona is at a higher elevation than Las Vegas, at 4400 feet above sea level. It is very dry and sunny, and usually about 4-5 degrees cooler than Las Vegas on any given day. It is also possible to have heavy rains in Page, as well winter snow.
-We recommend that guests bring comfortable shoes, sun hat, sunglasses and sunscreen. Also drink water throughout the day. If you have an umbrella, you might like to use it on the sunny hike to Horseshoe Bend Overlook.