Upper Antelope Canyon Admission Ticket (Antelope Slot Canyon Tours)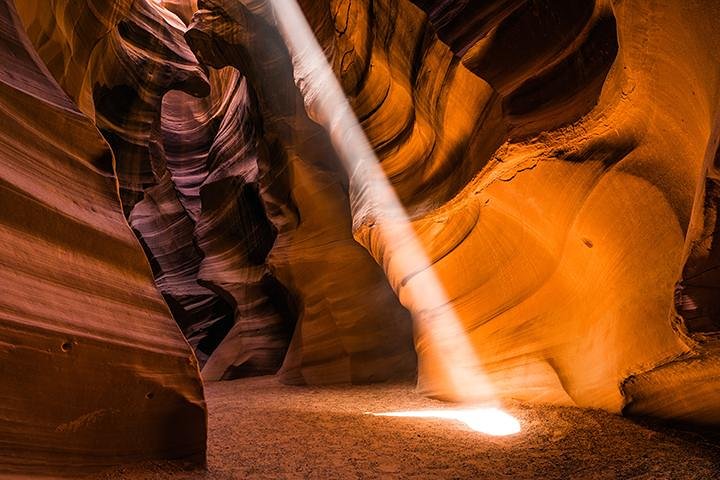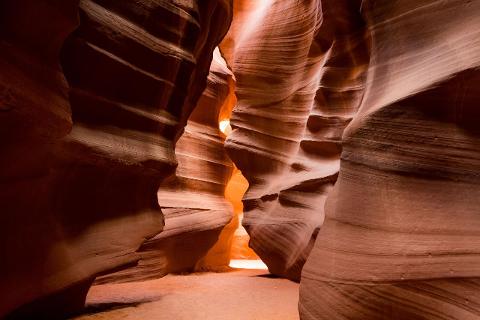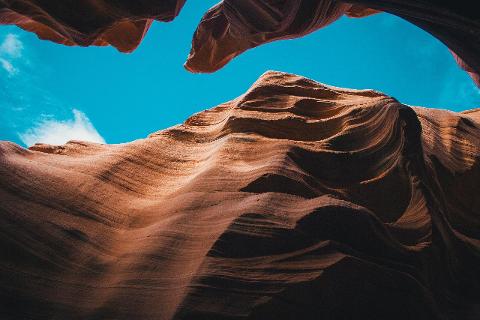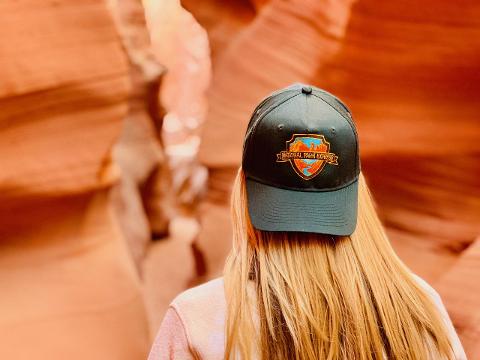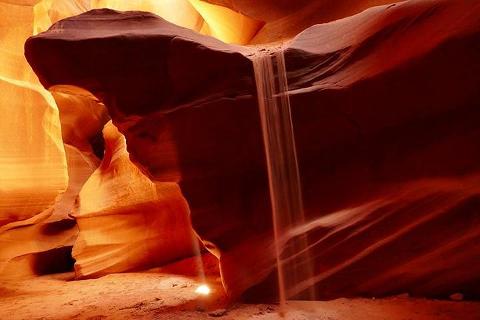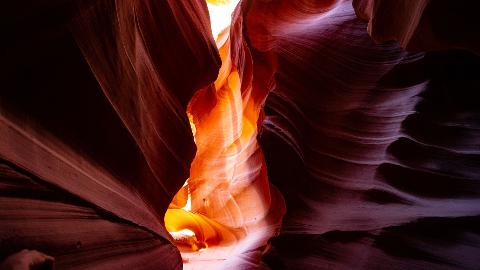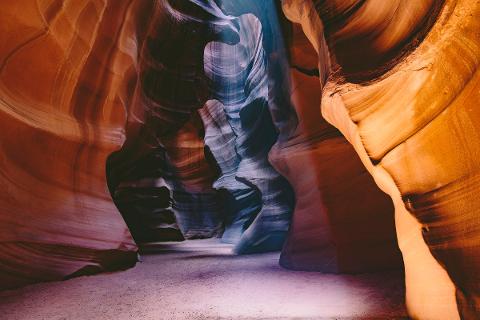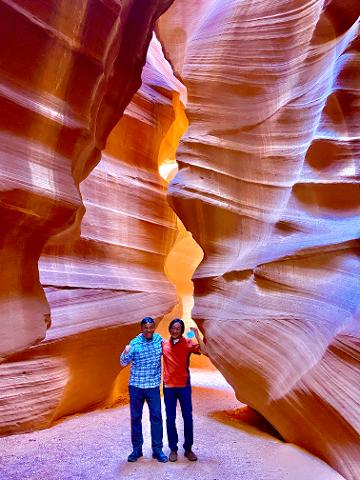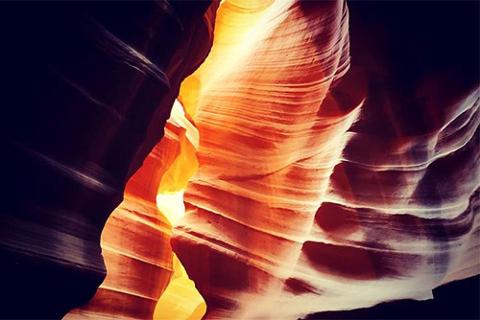 Duration: 90 Minutes (approx.)
Location: Page, Arizona
Product code: Ante Upper Tix (Antelope Slot Canyon Tours - Chief Tsosie)
Upper Antelope Canyon Admission Ticket: Enjoy the world's most famous slot canyon. This photographer's dream offers an up close look at
the water-carved sandstone walls of Antelope Canyon with Navajo guides.

Overview:

One of the most amazing sights you will ever see, Antelope Canyon is a natural slot canyon carved over time by water and wind to create a symphony of shapes, colors and shadows. You will visit Upper Antelope Canyon, famous for its tall canyon walls, beautiful colors and formations. Antelope Canyon is located southeast of the town of Page, AZ. This part of the canyon is chiseled out by millions of years' worth of flood erosion and impactful winds on its sandstone.
This incredible canyon has been created over many thousands of years by the relentless forces of water and wind, slowly carving and sculpting the sandstone into the forms, textures, and shapes which we observe today. The scenery in Upper Antelope Canyon changes constantly as the sun moves across the sky, filtering light softly across the stone walls. These ever-moving sun angles bounce light back and forth across the dramatic canyon walls. The displays of color, light, and shadow will astound you. Visitors to Antelope Canyon must use a Navajo guide. All tours are booked for a specific date and time.

Important Details:
Antelope Canyon requires guests to arrive 30 minutes prior to the tour time
The guided walking tour inside the slot canyon lasts about one hour

Antelope Canyon operates on the same time zone as Page, Arizona and Phoenix, Arizona.

The Navajo Nation and Utah are on different time zones, so please plan your drive time and arrival time according to Page and Phoenix.

Antelope Canyon does not allow any bags to be brought on the walking tour
Navajo Parks and Recreation requires masks to be worn at all times during the tour

Tripods, monopods or selfie sticks are not allowed
Walking sticks are not allowed
Photos can be taken throughout the walking tour, but video is not allowed

Masks must be work in the vehicles and while in the canyon.
No restrooms available in the canyon.
Be sure to check weather in the destinations to make sure you have appropriate clothing
Wear comfortable walking shoes
The entrance to Upper Antelope Canyon is on flat, sandy ground, with the walls surrounding you. Guests must use stairs to exit the canyon.
For safety, people who are pregnant or may not be physically capable of completing the hiking required during the tour are not allowed to participate
Pets or animals of any kind are not allowed
Children, toddlers and infants (ages 0-5) are not allowed
Wheelchairs are not accessible on this tour
Please plan to pay $3.00-5.00 per person in cash for the Navajo Guide gratuity

Electronic Liability Waiver is required for each guest. Please click
link to sign; View 37kh6z

Terms & Cancellation Policy:

If the entry ticket is secured, it will be sent out 1 day prior to the tour date by text and/or email.

We offer free cancellation up to 4 days before the start of the tour. Any cancellations received less than 4 days will not be refunded.